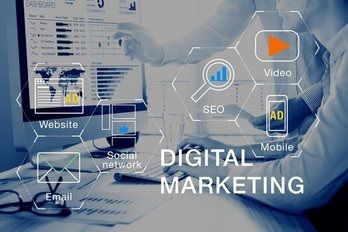 Does your business appear on the first page of a Google search? At IBI Marketing, our superior San Diego SEO and digital marketing services will put your company at the forefront. Higher visibility means increased traffic on your site, which ultimately results in increased revenue for you. IBI Marketing knows the impact that search engine rankings have on San Diego businesses. For any company to grow and flourish, they must have a strong online presence that captures their intended audience. SEO, PPC, and Social Media are the three main facets of online marketing which is the core of IBI's business. Without exceptional optimization, your website will be obscure far behind your competitors.
Our services are designed to help you get prime positioning on the first page of Google search results, where users can locate you. IBI uses only ethical, white-hat practices in our internet business marketing to optimize your website to its fullest potential. Clients we serve come in a wide variety who range from small, home-based businesses to large corporations, from local focus to nationwide. We work closely with each client individually to formulate a marketing plan that is both in-depth and specifically tailored to meet your goals. IBI San Diego has the digital marketing services that will fit every need and budget to help you achieve your goals.
Our internet business team has the marketing solution for you. Contact IBI today for your free review and to learn more about our SEO, PPC, web design, and social media services for your San Diego business.