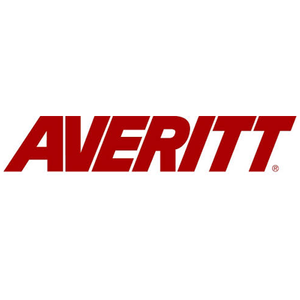 Averitt Express provides freight transportation and trucking services that range from Mexico to Canada. Campaign goals were simple: (1) provide first-page search engine rankings for relevant search phrases and (2) provide an international presence expanding beyond US Borders.
As new keyword rankings were captured, search-based exposure increase. Traffic to the website grew by nearly 150% in under six month due to on-target search engine rankings. Rankings include transportation phrases within the US, Canada and Mexico.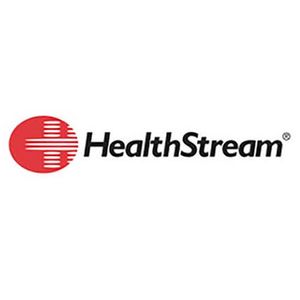 HealthStream is the largest provider of healthcare training and certification services, facilitating tens of thousands of medical professionals. Their income model is based on B2B ecommerce, capturing online sales from major healthcare organizations.
Dissatisfied with their prior PPC manager, Healthstream was seeking a new partner to bring in additional intelligence and analytics to their Google AdWords campaign. With a target budget exceeding $200,000 annually, we were asked to (1) Manage an optimized, efficient AdWords campaign and (2) integrate sales lead tracking capabilities to determine advertising ROI.
After 12 individual interviews with department managers, and other HealthStream staff, the AdWords campaign was launched. We developed a lead tracking strategy and executed with the assistance of the website development firm. For the first time in its history, HealthStream can now accurately track inbound sales, ROI and other key performance metrics which has been critical in maximizing their advertising budget. By the end of January, 2015, the company reached an all-time-high for inbound sales while allocating the smallest marketing budget in three years.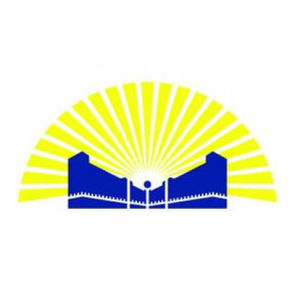 Providence is a multibillion dollar manufacturing firm based in Hong Kong. With limited exposure in the United States, NuSvara was contracted to help use digital media to secure new business and partnerships. The campaign consists of SEO, content marketing and social media.
Having launched in November, 2013 with zero search engine visibility, the website now benefits from over 150 active keyword rankings of which 130 are first-page ranked. While Providence does not share backend financial details with NuSvara, they have confirmed that multiple major contracts have been landed as a result of their website presence.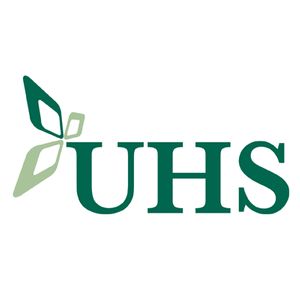 UHS
UHS is the largest healthcare conglomerate in the Southern-Tier region of New York. We were tasked with two primary goals being: (1) outrank their primary competitor Lourdes who had a stronger search-based presence. (2) Expand their presence from two base locations to a larger geographical region including over ten cities.
Within two months UHS overtook the #1 spot on Google for their primary target keyword (Binghamton hospital). Currently UHS now populates the first 5 rankings (#1 - #5). Over the course of two years, the volume of active search engine rankings moved up from 100 to over 500. Search rankings were capture for over 12 cities and counties ranging over a 100 mile radius and crossing state lines. Search-based traffic increased by 4,000 unique visitors per month with an estimated revenue increase of $3 million/year in new patient relations.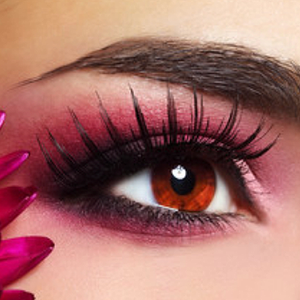 Eye Lash Store Case Study
Goal: Increase online visibility of Eye Lash Store products in search engines to drive greater traffic while increasing site revenue
Strategy: Make the site search engine-accessible and surface research-informed content while simultaneously creating Google Shopping (product ad) campaigns.
Background: Eye Lash Store already had an online presence and had been selling online for several years but was missing out on a large amount of traffic due to poor online visibility for many of their key products. We calculated that Eye Lash Store was missing about 70% off the online traffic searching for their products.
The Challenge: The SEO challenge that we faced at the beginning of our engagement was the lack of a focused keyword strategy and a site built in a way that was very difficult for search engines to crawl for content. The lack of a focused keyword strategy resulted in a situation in which the few SEO elements that could have potentially aided the site (page titles, meta descriptions, internal links from blog posts) were far from effective.
SEO Keyword Research: On the keyword side, we analyzed terminology used in Eye Lash Store's inaccessible content, dug into large volumes of keyword data, and analyzed search/industry trends. Our research helped us make decisions like whether we should target "eyelash extensions", "false eyelash extensions", "blink eyelash extensions" or "fake eyelash extensions", In that specific case, we found through our data, testing, and analysis of the search landscape that Google and Bing were treating these different variants as more or less distinct, that "eyelash extensions" was more frequently searched in the US, and that visitors who landed on the Eye Lash Store site through "blink eyelash extensions" searches stayed longer, dug deeper, and were more likely to buy. From there we developed a thorough keyword strategy that would allow our team and Eye Lash Store to strategically work high opportunity keywords into specific pages.
Website Changes: On the technical side, we knew that improving search engine rankings would be exceedingly difficult with the sites current condition. The site was built on the BigCommerce platform which allowed for easy backend changes and updates to be made to the sites meta data. We began by spending time implementing targeted keyword phrases throughout the site while properly optimizing and updating image files to be called by search engine spiders. This process took a few months to fully complete reaching all product categories and individual products. The site was now talking in a language preferred by search engines allowing the site and products to be indexed properly and more frequently. With this task completed we needed to complete the Google Shopping campaigns.
Google Shopping Campaign: With many different products and product options we knew that the most immediate impact we could make to improve online visibility was to create a Google Shopping campaign allow for detailed products and images to show for targeted searches. Because the Shopping campaign would create a financial cost we had to work closely with the Eye LashStore team to establish a strategy that we felt would deliver a favorable ROAS (return on ad spend) generating enough revenue to offset the cost obligation. After weeks of careful planning we delivered our strategy to be approved with a budget from the Eye LashStore team. We were ready to implement our campaign with careful monitoring and tracking of all online sales and revenue.
The Results: From the very beginning of the 2 part initiative in July of 2014 we began to see striving gains in search engine rankings paired with increased traffic to the site. In just the first 3 months the site recorded an increase in organic traffic 206% compared to that time period from the previous year and 56% increase to the previous period. Online sales also jumped in this period up over 149% to the previous year. The shopping campaign generated similar success improving sales by over 76% in the first 3 months while reducing financial risk by 19%. The campaign successfully drove more traffic to the site with less money while improving online sales. With positive reaction from Eye LashStore we decided to increase available budget to try and improve on these figures. We continued to grow our efforts over the remaining year July 2014 – July 2015. By the end of the first we the results were astonishing. Combined traffic showed an increase of 123% over the previous period with a 128% increase in online sales revenue. However, gains in total organic can be deceiving, since increased brand activity, influence, and attention can lead to big increases in branded search traffic. To truly assess an SEO campaign's effectiveness, we prefer to look primarily at search traffic from non-branded keywords. From 2013-2015, the site has seen a 162% gain in traffic from non-branded searches. Organic sales and traffic continue to climb while the current Google campaigns are seeing month over month ROAS over 1000%.
The Reaction: The Eye Lash Store team was incredibly impressed by the magnitude of our SEO gains and Google Shopping gains, month-over-month and year-over-year, during the last 18 months. Throughout this process, we've demonstrated the importance of both research-driven content optimization and search engine accessibility as a means of achieving business goals.
The Lesson: When your objectives hinge on getting your brand in front of potential customers who shop online, you can't ignore organic search and Google product ads. While it absolutely pays for your site to provide a memorable visual experience, that can't come at the expense of search engine accessibility.