Search Engine Optimization (SEO)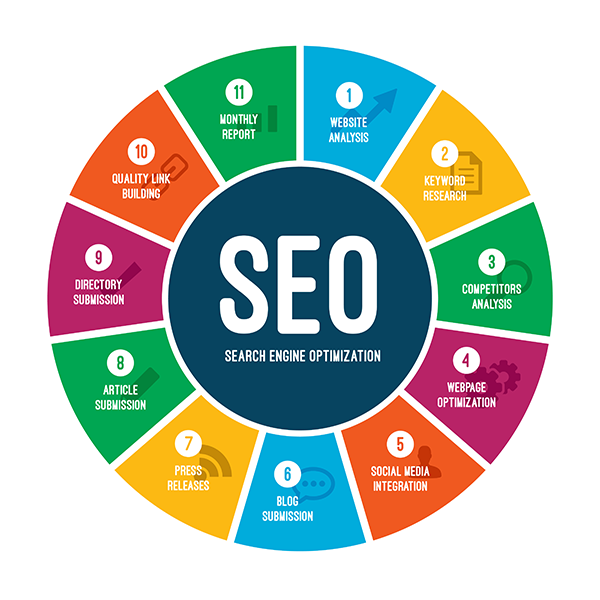 Internet Business Ideas and Marketing Company have a desire to provide custom Search Engine Optimization (SEO) techniques for all of our clients. Ibi Marketing's SEO services are based in West Palm Beach, Florida but has worked with clients both nationally and internationally.
Ibimarketing.com defines SEO as the process of continuously increasing the amount of traffic and visibility to a web site or a web page for various search engines (i.e.; Google, Yahoo, Bing, etc) via the natural/organic search results. Get started today by contacting us now.
There are two parts to doing SEO (On Page and Off Page) and within each part there are several techniques that are imperative to doing effective white hat SEO for our clients in West Palm Beach and across the U.S.
On Page Optimization:
On page optimization is something that must be completed properly in order to be what is called "search engine friendly". Some of the areas that must be focused on is content and meta information. Content must be relevant and meet the demands of the individuals who search for your particular product and services. Meta information is the code and/or information that go on behind the scenes. Each search engines has requirements of what meta information your website should have. Our West Palm Beach SEO includes work with title tags, text to code ratio, url, H1 tags, H2 tags, and meta description just to name a few.
What this means to a company or organization is that if you don't have proper on page optimization is that you are making it more difficult for your website to be found in comparison to your competition. Get started today by contacting us now.
Off Page Optimization:
Doing "white hat" off page optimization is something that should be done after your website has adequate on page optimization and at Ibi Marketing we feel this is the most important. What was relevant 60 days ago may not be relevant today which brings up the dilemma to most companies….Do I spend time working on growing my business or become a semi expert in "online marketing strategies" and in turn my business may suffer. Search Engine algorithms change constantly and therefore one must stay abreast of the changes by frequently educating themselves and/or hiring professionals like Internet Business Ideas and Marketing. Some of the off page strategies to focus on are press releases, article writing, directory submissions, social bookmarking, rss feeds, business reviews, and most importantly link exchange/building. Please note that you should be careful when carrying out these strategies. If not applied improperly, overdone, spammed, or the use of out of date strategies could cause adverse effects for your website. Get started today by contacting us now.
What this means for your company or organization is that you must decide if you have the time to educate yourself and how much business you expect to generate via your online marketing initiatives. SEO (organic rankings) is the long term goal but once achieved there is no better marketing vessel in the world that can get you accurate information about your business, increasing revenues, and lowering your cost. Get started today by contacting us now.
At Ibi Marketing we provide both on page and off page SEO from our West Palm Beach headquarters for companies that are looking for national and/or local visibility for their products and services. We always recommend contacting us for some consulting advice
What does this mean for a company/firm?
More people will see what product and services you have to offer. West Palm Beach SEO services from Ibi marketing will cost less per acquisition than traditional marketing such as print, radio, and television advertisement. In turn this usually means an increase in revenue and return on your investment (ROI). This also will provide an opportunity to elevate your brand via visibility and recognition. Get started today by contacting us now.