Social Media Marketing (SMM)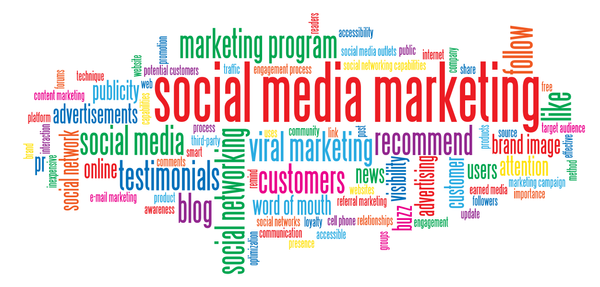 Ibi marketing defines Social Media Marketing (SMM) as the communication between people in which they share, exchange, and create ideas in virtual communities and networks.
With our West Palm Beach social media marketing services, the customer/consumer to feel voluntarily connected to a company's agenda. SMM is the 3rd most popular way for individuals to research information and purchase products or services. Studies show SMM will be solidified at the #2 spot by end of 2016 surpassing traditional media (radio, television, newspaper, and various other print ads) but still far behind Search Engine Marketing.
What this means to the consumer is that you have "VIP" access and "Red Carpet" treatment to various updates, discounts, and giveaways from a trusted website/company. What this means to the companies is that you have a customer/client that voluntarily seeking information or a desire to purchase your products or services.
If you don't have a strong social media campaign you are already behind the curve. It is no longer an issue of if you should do it but why aren't you already doing it. Ibi marketing has West Palm Beach social media marketing packages starting as low as $500 per month!!
There are several SMM outlets like Twitter, YouTube, Google +, and Pinterest but by far the killer application is Facebook. As of January 2016 there are an estimated 2 billion active social network users. Facebook having the lion share of over 1.5 billion users and provides the highest Return on Investment (ROI) and branding exposure than any other SMM platform.
There are a large number of online marketing opportunities for each business. To be successful in our West Palm Beach social media marketing for local and national clients, Ibi marketing will perform the following services and activity will vary depending on plan purchased:
Goals:
Create content that engages potential clients and keeps them coming back for more. As the ghostwriters of your campaign, we will share tips, links to articles, short audios and videos to enhance the brand.
SEO ranking: Organic search rankings are now heavily weighted toward social media. In order to build ranking for competitive keywords, a website must establish relevancy through external mentions on the Web. Our team can leverage social media to improve your site's relevancy and increase traffic.
Position your site as a community and one stop source for your industry news and info.
Activate your niche thought leaders and clients who have had success using the platform to share their ideas, thoughts, and opinions on your products.
Grow fan base and convert fans into new buyers. Encourage sharing of your stores products with their friends and cross sell new items.
Online Reputation Management: The livelihood of your business is greatly impacted by your online reputation, which is portrayed on search results, consumer sites, and social networks. Ibi Marketing provides effective campaigns for molding a positive online reputation.
Brand Monitoring: Conversations are happening all over the Web about your brand, your products and your competitors. It is advantageous to monitor these conversations to truly understand your market.