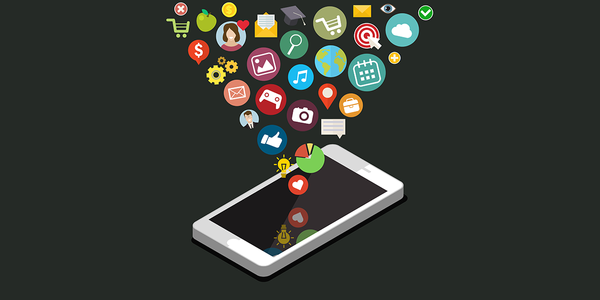 There are more mobile devices than humans since October 2014. More than ever, consumers are using their smart phones and apps to find out about new products and services. Click here to get your app today. In a Nielson study, nine out of 10 mobile searches resulted in a purchase or visit. Until today, a company could only have a mobile application for your business if you had at least $15,000- $250,000. With our mobile application, the SMB's (Small and Medium Sized Businesses) will now be afforded the opportunity to compete in this arena. Ibi marketing offers affordable prices for West Palm Beach mobile app development with custom/native applications, with USA based engineers and customer service starting at $100 per month. Obviously with the cost involved in developing a mobile application most SMB's make us sign an NDA and have no desire to share their great results. You can find case studies online and at the bottom of this page. Click here to get your app today.
What that means to you is that mobile advertisement is officially the largest interactive marketing platform in the world. That means buying decisions are being affected by mobile use. Don't be left behind. Mobile apps can now be designed and deployed to give your business the edge at affordable prices. What are you doing to grab a market share?
A few reasons to have a mobile application:
Brand Recognition
Build brand awareness through our mobile app development in West Palm Beach. Keep your company in mind with an app that is always in your client's hand. When a customer needs something, your company name will literally be in-hand. Click here to get your app today.
New Revenue
Some apps can generate income either as a paid download, through in-app purchases, paid-subscriptions, or as a convenient avenue to order goods and services. Advertising-based sales are a model that certain companies can implement. Consider using geo-tracking to push notifications about special sales and offers by city or region. Click here to get your app today.
Customer Feedback
Our West Palm Beach mobile app development helps business get priceless, detailed customer feedback on products and services by gathering data. Through the app's analytics, identify the most profitable and promising locations, demographic segments, markets and customer needs. Identify future product or service "desires" and understand customer use of products and services with opinion polls and surveys. This kind of data and insights can be used to make product improvements and enhancements; identify new business opportunities; and meet customer needs more effectively. Click here to get your app today.
Customer Engagement
Create an app that is strictly for customer engagement. Coupons, promotions, games, trivia and more can be implemented during our West Palm Beach mobile app development to keep customers' attention on your business. Help your customers become your company's best brand advocates and build customer loyalty in the process. Offer special customers free product samples and take pictures of them to tweet out and post on LinkedIn and other social sites. Engagement is also the cornerstone of building a relationship with your customers. Let them know about new products, events and other unique things your company is doing. Celebrate your customer's birthday and give them an incentive for the day. Click here to get your app today.
Useful, Helpful, Instructional
Offer customers tips and insights about how to use your products. Or offer helpful information around the industries you serve. Make copies of instruction guides and have them available for easy access, or have an "expert" on hand to share advice and answer questions. Click here to get your app today.
http://www.independent.co.uk/life-style/gadgets-and-tech/news/there-are-officially-more-mobile-devices-than-people-in-the-world-9780518.html
Additional reasons why to have a mobile application for ALL BUSINESSES.
http://mashable.com/2013/01/16/mobile-app-revenue/
http://www.entrepreneur.com/article/228240
*SMB's can now play with the big boys at a more affordable pricing structure. Here are some case studies on what mobile apps have done for businesses.
http://www.tatango.com/blog/30-mobile-marketing-case-studies/