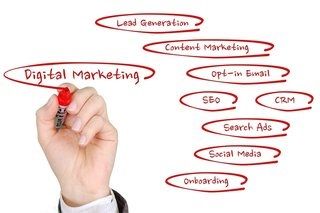 Do you want to dominate search engine rankings? At IBI Marketing, we provide Los Angeles clients with exceptional digital marketing services that put you at the top of Google search results. This means a much greater online presence by increasing your site's visibility. We know the impact that search engine rankings can have on businesses. You must have a strong online presence to capture an audience in order to establish continued growth for your company. SEO, PPC, web design, and social media are the four main facets of online marketing, which is the core of IBI's business. Without sufficient optimization in these areas, your website will be lost behind the many search pages of your competitors.
Our Los Angeles SEO services are designed to help you appear prominently on the first page of Google search results, where users can find you. We create a knowledgeable, in-depth strategy for your campaign by working closely with you, our client, throughout the process. We make your online presence stronger by providing ethical services that include everything from SEO to social media. Our clients range from the small, home-based business to corporations with a multitude of employees, down the street to nationwide. We have the digital marketing services that will fit your needs and budget to help you accomplish your goals.
IBI Marketing has the digital business solution for you. Contact our Los Angeles internet business team today to learn more about our SEO, PPC, social media, web design, and other digital marketing services.